hoogwaardige vlaco-compost
De Bree Solutions verwerkt groenafval op vijf locaties in België en Nederland. Van dat afval maken we kwaliteitsvolle Vlaco-groencompost, een populaire bodemverbeteraar bij tuinliefhebbers en professionals in de land- en tuinbouw. U kunt onze Vlaco-compost op een van onze sites kopen of bestellen en laten bezorgen.
Zowel particulieren als professionelen kunnen onze compost in bulk afhalen. Levering is mogelijk op aanvraag.
Wilt u compost aanvragen? Neem dan contact met ons op via telefoon of mail naar compost@debree.be.
Stappenplan VLACO-compost
Groenafval mengen en hakselen

We mengen het groenafval, zoals takken, snoeihout, grasmaaisel en boomwortels, dat de hakselmachine nadien verkleint. De machine wordt geladen met een hydraulische bandenkraan en een sorteergrijper en verkleint zelfs het meest stugge snoeihout.

Sneller composteren

We versnellen het composteringsproces van het gehakselde groenafval aanzienlijk door het regelmatig te beluchten en te bevochtigen op een composttafel.

Onzuiverheden verwijderen

We zeven de composthoop met een mobiele trommelzeefmachine en een windshifter. Zo scheiden we de compost van de biomassa en maken we die vrij van resten van anorganische materialen, zoals plastic, glas en touw.

Tweede leven als grondverbeteraar

Het resultaat? Vlaco-groencompost: een uitstekende grondverbeteraar die populair is in de land- en tuinbouw. U kunt die compost op een van onze sites kopen of bij u laten bezorgen.
Het Vlaco-label is een extra keurlabel voor Vlaco-compost. Compostproducenten met dat label engageren zich ertoe bepaalde normen na te leven die strenger zijn dan de wettelijke normen van het keuringsattest. Vlaco houdt intensiever toezicht op het composteringsproces, neemt vaker stalen en voert meer administratieve controles uit bij die producenten.
Compost met het Vlaco-label bevat gegarandeerd ten minste 18% organische stof (i.p.v. 16%), 55% droge stof (i.p.v. 50%) en minder onzuiverheden (0,25% i.p.v. 0,50%).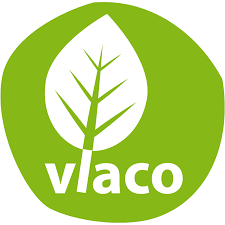 De Bree Solutions nv - Maldegem
Krommeweg 31G
9990 Maldegem
De Bree Solutions nv - Eke
Sluis 1A
9810 Eke (Nazareth)
De Bree Solutions nv - Oostende
Klokhofstraat 2A
8400 Oostende
De Bree Solutions nv - Gent
Meersgatstraat 4
9000 Gent
De Bree Groenrecycling bv - Schoondijke
Lange Heerenstraat 85
4507 KR Schoondijke (NL)